Family tradition
The H-dent clinic is led by doctors of medicine from Zagreb School of Dental Medicine, son Ivan and his father, Željko Habijanec.
Both devoted to their work, for the past 3 decades have been cherishing their family tradition and build one of the most modern dental clinics in Croatia.
The expertise of the clinic is aesthetic dentistry, dental implants and the installment of artificial bones.
Prices
Price of a dental implant in the U.S.
1250 $ - 3000 $
Price of a dental implant in Italy
1000 € - 2000 €
Price of a dental implant in England
1500 £ - 2000 £
Price of a dental implant in Croatia
550 € or 650 € - 700 €
The H-dent clinic supports dental tourism
With a professional dental service, H-dent maintains dental tourism in Rovinj, organizing client transfers from airports, bus and railway stations and offering accommodation in private apartments at very reasonable prices. Accessing dental services and natural beauties of Istria and Rovinj so complete the growth of Croatian dental tourism for all those who seek it.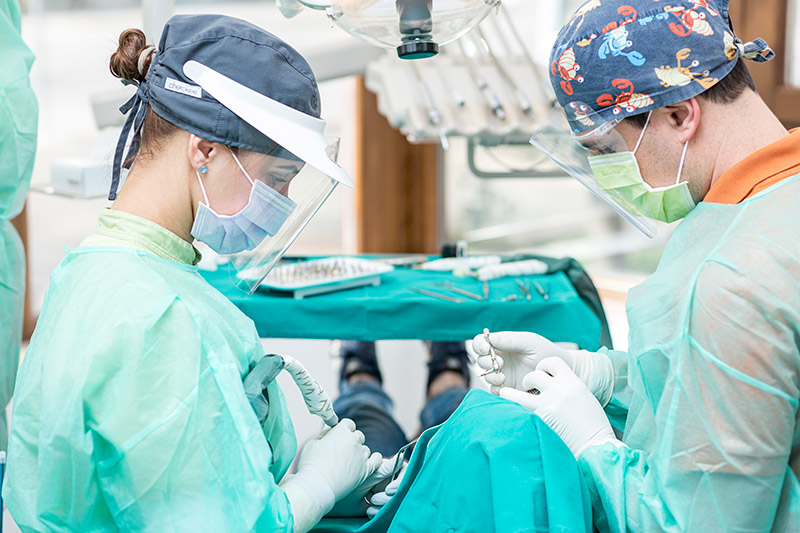 A modern dental clinic
The H-Dent Dental Clinic is equipped with the latest technology such as
a digital dental lab with the contemporary Cad Cam system for making highly precise aesthetic crowns, veneers or bridges.
We use the last generation of CBCT Planmeca device for teeth and dental imaging, which allows us to plan and prepare implant surgical procedures with complete precision. As cosmetic dentistry and dental implants are our specialty, we insist on the latest technology.
The clinic provides quality dental services and dental implant services, such as:
– Dental implants with bone transplantation and sinus lifting procedures
– Cosmetic dentistry or aesthetic dentistry (full aesthetic crowns, bridges or veneers)
– Prosthetics (crowns and bridges on teeth or implants, veneers, semi-fixed solutions)
– Preventive dentistry (restorations, scaling, sandblasting)
– Periodontics (gingivitis treatment and gum disease)